WE'RE NOT NEW TO INFUSION.
Let our

33+ years

in the industry take care of you.
Meet the first and only infusion pharmacy with individualized, high-touch Tailored
2

You™ services and support.
While most infusion pharmacies practice a one-size-fits-all approach,
BioPlus Infusion Pharmacy believes tailoring care to each patient is the best way to achieve optimal individualized outcomes.
From coast to coast, patients and their healthcare providers turn to BioPlus Infusion for infusion treatments.
These include IVIg, SCIg, infliximab and clotting factor therapies to treat rare and complex conditions such as oncology, primary immunodeficiency disease (PIDD), chronic inflammatory demyelinating polyneuropathy (CIPD), multi-motor neuropathy (MMN), multiple sclerosis (MS), bleeding disorders, and much more.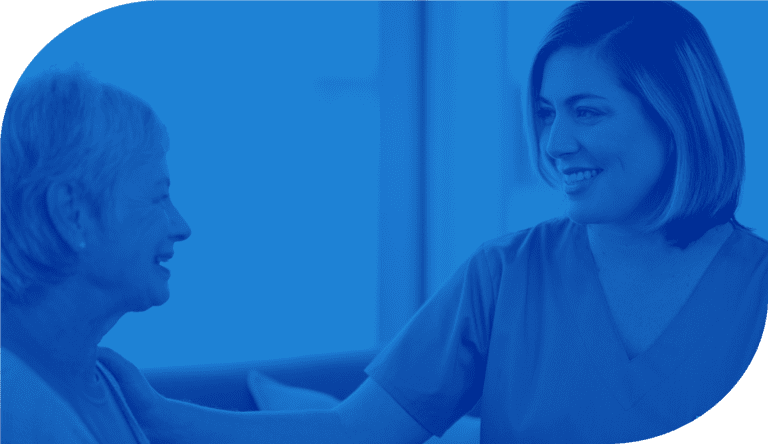 BioPlus Infusion is built on therapy personalization, empathy, and close relationships with patient advocates and nurse concierges with decades of combined experience in supporting patients through their medication journeys.
Many BioPlus Infusion pharmacists and nurses have achieved Immunoglobulin National Society (IgNS) certification — the only nationally-recognized certification for Ig pharmacists and nurses. This ensures that assessment, validation, and documentation of its Ig clinicians' knowledge, skills, and overall clinical competence meet the most stringent patient care requirements.
BioPlus Infusion is backed by BioPlus Specialty Pharmacy. Ranked #1 by both patients and prescribers through Zitter Health Insights, BioPlus Specialty Pharmacy has been a trusted member of the specialty pharmacy industry for over 33 years. BioPlus is part of Carelon, a hospital and health care service company that serves approximately 1 in 3 people in the U.S.
4.8/5
500+ Google reviews